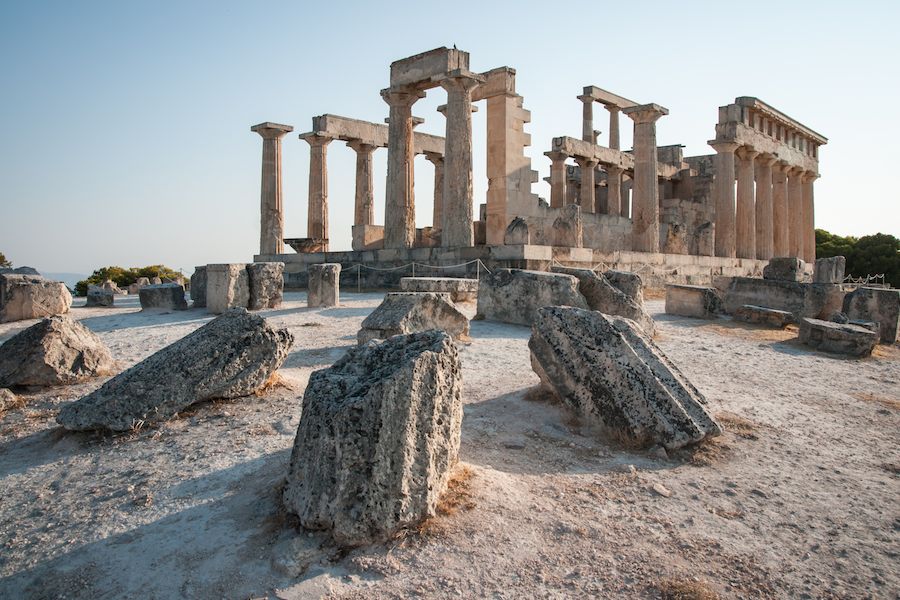 Greek Culture Seminar - Aegina
Ideal For: For everyone with or without ERASMUS+ grant
10 – 16 October 2020 / Aegina
REGISTER NOW
THE VENUE
NeoHel Offices: 
40 Ag. Konstantinou Str., Aethrion Mall, Maroussi. TK15124, Athens
ACCOMMODATION
Hotels
DESTINATION AEGINA
Aegina is an island in the Saronic Gulf, almost an hour's distance by ferry-boat from Piraeus Port. The town of Aegina served as the seat of the first government of the Modern Greek State in early 19th century. There are many interesting sites from ancient & byzantine times on the island, such as the ancient temple of Aphaia Athena and the byzantine ruins of Paleohora. Nowadays, Aegina is considered an artistic centre as many painters and sculptors live on the island. Aegina is also famous for its ceramics and its "Aegina pistachios" (an EU Protected Designation of Origin product).
During our seminar we'll get acquainted with this unique island. More specifically we will visit:
The town of Aegina. Some of the major stops will be at the old Government Building, the old Orphanage House, the Museum of Folklore Art, the ruins of the Doric temple of Apolo (Kolona) and the Archaeological Museum of Aegina.
The Temple of Aphaia Athena. One of the best preserved temples in Greece, built in the 5th century BC just after the naval battle of the nearby island of Salamina.
The Christos Kapralos Museum with many paintings, sculptures, ceramics and works of forged lead and copper by the famous Greek artist.
The monastery and church of St. Nektarios. A significant religious pilgrimage site.
The famous pistachio groves of Aegina. Pistachio trees have been cultivated in Aegina since 1860.
The picturesque villages of Perdika, Pahia Rahi et al.
COURSE FEE: 650€
(Cost does not include: Accommodation and meals, travel insurance, airplane or ferry tickets, optional activities)
For the participants without a grant, Please contact us: info@neohel.com
SCHEDULE
Sunday
Arrival & registration
Welcome meeting (20.00 pm)
Monday to Friday
Morning & Early afternoon
9.15-11.30: Seminar
11.30-12.00: Coffee break
12.00-13.45: Seminar
14.00-17.30: Lunch & break
Monday to Friday
Late afternoon
Greek dance lessons
Site visits
Presentation of students' projects
Click here for more information on: